Ubud is the popular name that strikes your mind when someone talks about Bali. This attractive town carries charming characteristics and tourist spots that make this awesome province of Bali worth Visiting. Even if it is about a honeymoon couple, friends or adventurists, Ubud always gives plenty of choices to explore. The couple are curious to know what places are there to Visit in Ubud Bali, let us talk about that 🙂
Is Ubud a part of Bali?
Yes, Absolutely Ubud is a part of Bali. It is one of the provinces of Bali just like Kuta, Seminyak and Legian are.
Ubud is quite far from the crowded popular coastal areas of Bali and hence you will see less crowded places here.
Is it safe to explore at night?
Ubud is a forest area where you will see lush green trees and rice fields. Until 2010 there was not much infrastructural development but as tourists started liking to stay in this peaceful place, development also initiated.
At night you will find it quite isolated to travel from 1 place to another and you might have an encounter with some lizards also. Though people do travel at the night you will be prepared for the darkness of isolated roads.
What is Ubud famous for?
Ubud is famous for its Pvt pool villas! Foreigners just started loving the concept of Pvt pool villas of Ubud. You will find the most comfortable and budgeted PVT villa's here even if you compare them all over the world.
What is the main religion preached in Ubud?
Though Indonesia is an Islamic country Bali and especially Ubud has the majority of Hindus. You will see the statue of Ganpati, Shiva and Garuda even at homes as well as on roads.
Is it easy getting vegetarian food in Ubud?
Well, nowadays it is not difficult getting vegetarian food in Ubud as there are a lot of Indian tourist arrivals here. The point is how to find the best one and convince your cab driver to take you to the place.
You can request your Villa management to prepare good vegetarian food as per your requirement.
Is it worth hiring a scooter in Ubud?
Well, it depends if you have a valid international license or not ! Though You will easily get a scooter on hire even if you have a valid international license or not but be aware of traffic policemen.
If you got caught they will ask for money to release you.
It is also recommended not to travel far distances in Ubud as that is a Jungle area which makes it a risky affair.
Which are the most popular villas in Ubud?
Alam Puisi Villa, Vrindavan Villa, and Nandini Villa (Not with Pvt Pool) are some of the awesome Pvt pool Villa of Ubud.
Is travelling to Ubud safe after the corona pandemic?
Comparing it with other parts of Bali, Ubud is the most safe place to travel to as here you can easily follow social distancing norms even if it is in Hotel, Villa or attraction.
Ubud is an exceptional destination to visit not only because of its various tourist attractions but due to its culture and history also. Ubud is popular for handicrafts, tropical jungles, terraced rice fields and Hindu temples & shrines.
Shopping, temple hopping and coffee tasting are just a few of the unique things to do in Ubud.
Ubud is distinctive in each way. The lifestyle in Ubud is very different if it is compared to other Bali destinations like Kuta and Seminyak.
Anyone who loves to ignore the crowded beaches is suggested to consider this location. It is also known as the cultural capital of Bali and is filled with colourful art galleries, vibrant museums, cool cafes, and beautiful temples.
Mentioned below are the 9 best places to visit in Ubud during a vacation :
1. Komaneka Fine Art Gallery
It is unique and is loaded with creations from professionals focusing on themes of exciting dreams that showcase the methods of life of concurrent Hedonists. The charm of this Gallery makes it popular on the list of Ubud things to do.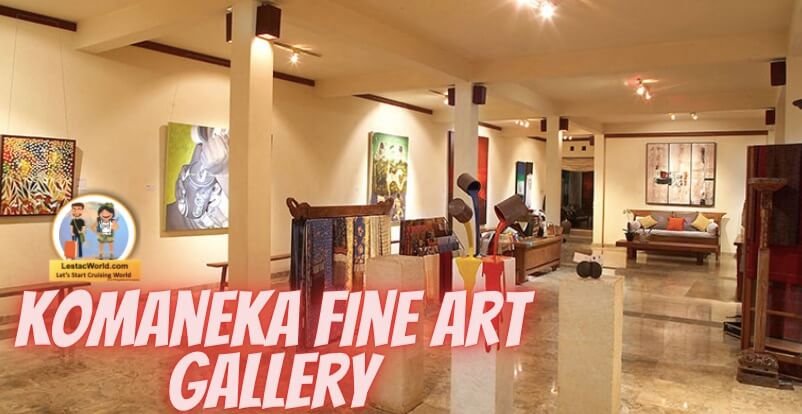 It is almost one of the most beautiful Ubud attractions, it is so extensive that one needs quite a good amount of time to explore its lavish space. If you will spend a good time here you will experience the considerable scale of concurrent works kept here on showcase.
Address: Komaneka Fine Art Gallery, Monkey Forest, Ubud, Gianyar, Kabupaten Gianyar, Bali 80571, Indonesia.
2. Tirta Empul Temple
Those who are fond of exploring art and architecture must visit Tirta Empul Temple. This temple structure is a must-visit at the time of the Ubud Day trip.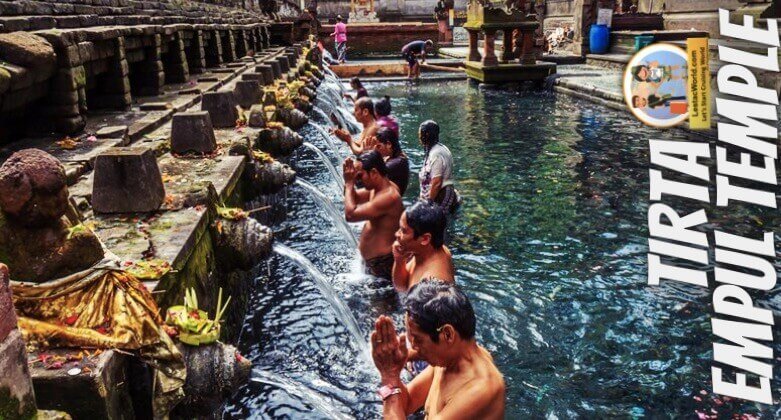 It is situated in Manukaya town of Bali. It was built in the year 960 AD. This temple is connected to the time when the old Balinese kingdom was at its peak. The presidential castle, Istana Tampaksiring is a noteworthy character of this temple as it was the home of the country's first president.
Most of the Ubud Holiday packages contains trips to Tirta Empul temple.
Address: Jl. Tirta, Manukaya, Tampaksiring, Kabupaten Gianyar, Bali 80552, Indonesia
3. Seniman Coffee Studio
This Studio is for those who love to explore awesome quality coffee and want to know more about Balinese coffee culture. This coffee studio is built for serving espresso extracted from five different locales of the country.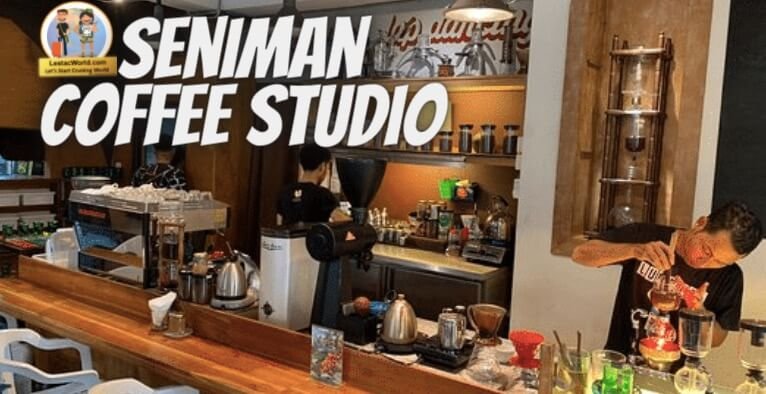 Tourist can also attend many workshops in the studio that offers tattoo making, coffee art, and coffee roasting.
When some don't want the typical itineraries and explore the actual outcome of the land they are visiting to they must visit Seniman Coffee studio which will offer them the must-needed change.
Address: Jalan Sriwedari No. 5, Banjar Taman Kelod, Ubud, Kabupaten Gianyar, Bali 80561, Indonesia
4. Campuhan Ridge walk
Those who wish to come out of the so-called old-fashioned itineraries should love the Campuhan Ridge walk. This area is loaded with hilly landscapes which makes them feel very exciting and adventurous.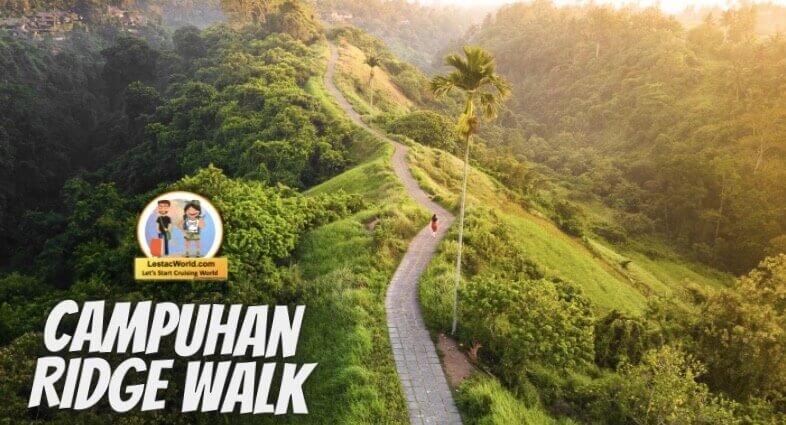 The road to the ridge is very relaxing and charming which helps one to connect with nature.
The walking trail is comfortable and photogenic. One can initiate from Ubud Market and then exit from the west side.
Here it is comfortable to find the ridge from here and one can keep walking as long as one wishes to. A small spot 'Karsa Safe' is an eminent part of this walk.
Here people take a rest during their walk and enjoy the lovely outlook of the environment.
5. Royal Palace cultural night performance
It is one of the most popular places to see in Ubud. In the time of evening, one can get pleased with the ethnic night presentation that shows one more regarding the mythology and history of Bali.
Legong Dance & Ramayana are 2 of the most distinctive high points of the artistic staging which are not to be missed. The Legong dance narrates the story of 2 brothers, Kings Subali & Sugriwa, and their fight for the kingdom. The Ramanaya dance is the life story of Hindu gods Rama, Sita and her brother Laksamana.
Performance time 7:30 PM onwards
Ticket cost: IDR 50,000 (INR 250 approximately)
6. Amed Beach
Amed beach is one of the most distinctive tourist attractions of Bali during the Ubud tour.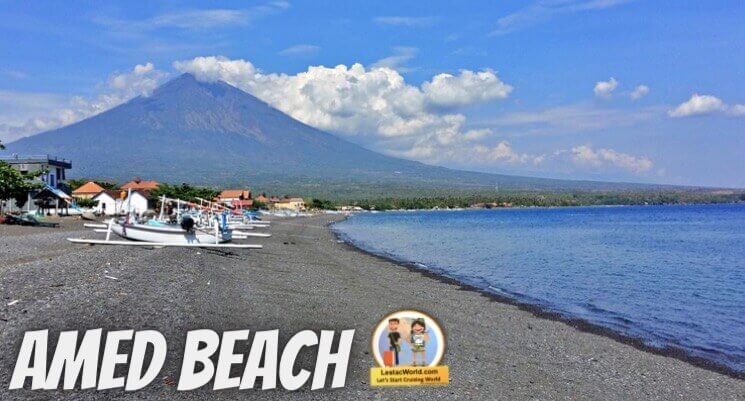 Free from the conventional crowded tourist population the beach is very popular for Salt raising. Amed beach is one of the most popular distinctive Ubud activities.
It is loved by the surfers because if you are a surfer then you can't miss these friendly waves.
Address: Karangasem, East Bali
7. Locavore
Ubud is popular for its cuisine culture and distinctive, isolated food points. Locavore is one of the most popular restaurants here and is many times called one of the best places to have Indonesian food.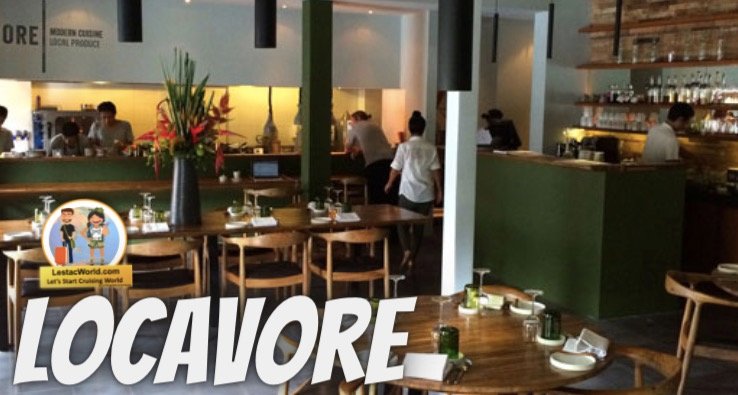 The traditional cuisine menu goes up to a nine-course meal and every dish is a treat to the mouth.
Address: Jl. Dewisita No.10, Banjar Padang, Tegal, Kabupaten Gianyar, Bali 80571, Indonesia
8. Tegenungan waterfall
This charming waterfall is a loving place to visit here. Tegenungan waterfall is very distinctive as it is situated around lush green jungles and a milky bluish water streams. Travellers can also take a dip in the pool and make their holiday more thrilling and memorable.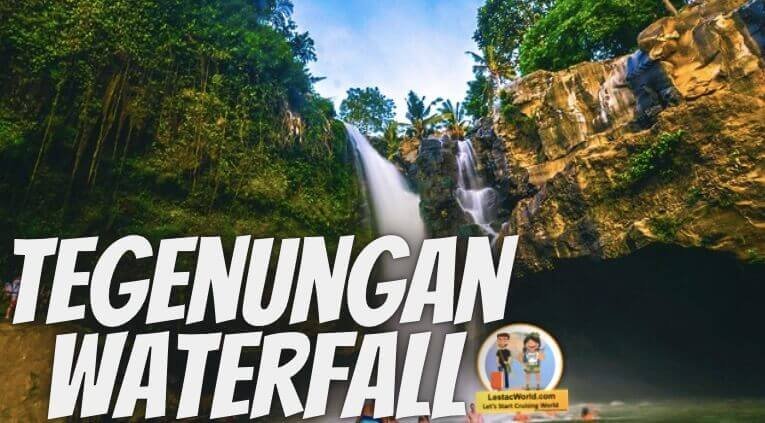 Address: Tegenungan village, 10 min away from Ubud
9. Ubud Art Market
The Ubud art market is popular and loved by every traveller visiting here. This market outlooks the rich cultural heritage of Ubud.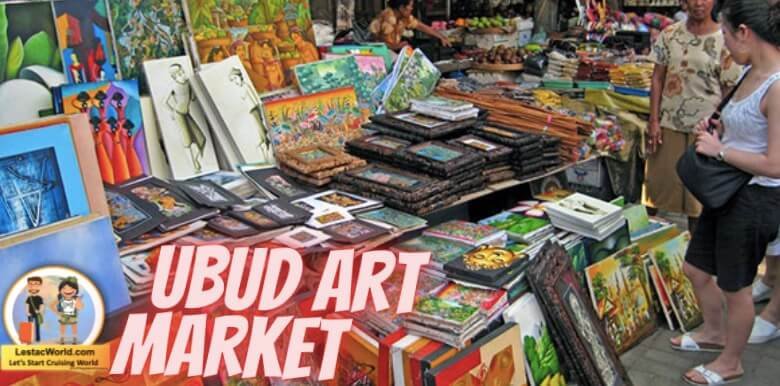 Locally called as 'Pasar Seni Ubud', this place is popular for silk scarves, lightweight shirts, quality woven packs, statues and kites, . If one wishes to buy a Unique souvenir or a gift for loved ones then it is the right place to buy it.
10. Monkey forest
The sacred monkey forest is a sanctuary and quite an awesome place to visit! We recommend you to only enter if you can handle the touch of a monkey. Monkeys here are so dominating that you will feel that they will come closer to you, snatch belonging and might play with you.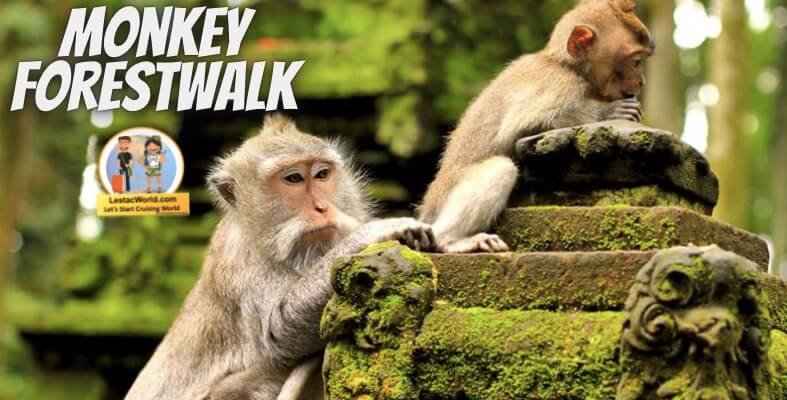 Its other name name is Mandala Suci Wenara Wana. Almost around 1050 long-tailed monkeys live here in this sanctuary.
11. Ubud Cycling tour
There are a lot of vendors offering Ubud cycling tours. It will be a batch of cyclists exploring the prominent places of the region.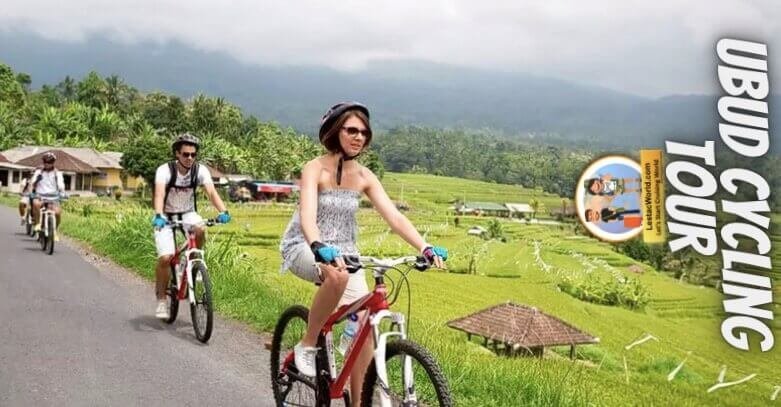 Your cycling skills will be tested on all types of landscapes, but luckily you will be accompanied by a car so when you are tired you can use that.
12. Ubud traditional cooking at local houses
Yes, if you love to learn about different cuisines, this tour is for you. There are local vendors which take you to the local houses in Ubud where you can interact with the people and learn & eat their local traditional cuisine.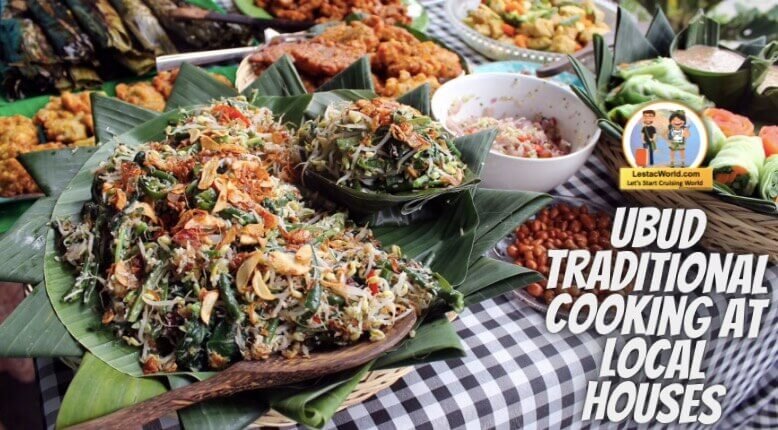 These locals in Ubud are friendly with the tourists and it will be quite an awesome experience for you.